The 8th March marks International Women's Day each year. This annual event is a focal point in the women's rights movement. It is a day to recognise women's achievements and celebrate how far women have come in politics, society and economics. It is also a day to raise awareness of enduring inequalities and forge positive change for women. But with so many campaigns and charities promoting and aligning themselves with International Women's Day, we ask: how can philanthropists with an interest in funding women's rights help to bring about positive change?
The origins of International Women's Day date back to 1908 when 15,000 women marched through New York demanding shorter working hours, better pay and the right to vote. A year later, the Socialist Party of America declared the first National Woman's Day. Inspired in part by the American initiative, an International Socialist Women's Conference held in Copenhagen in 1910 proposed the establishment of an annual event, which led to the first International Women's Day on 19th March 1911. The annual event remained a predominantly socialist initiative, until the United Nations began celebrating International Women's Day in 1975.
Even though the origins of International Women's Day may be over a century ago, the event endures because of the continuing need to fight for women's rights. In the past year, there have been many prominent news stories about women fighting for their rights amid war, violence and policy changes, including in Afghanistan, Iran and the US. These stories are a reminder that, around the world, women continue to be deprived of the right to vote, hold public office, own property, access education, work, equal pay, bodily autonomy, reproductive choices, and freedom from sexual violence.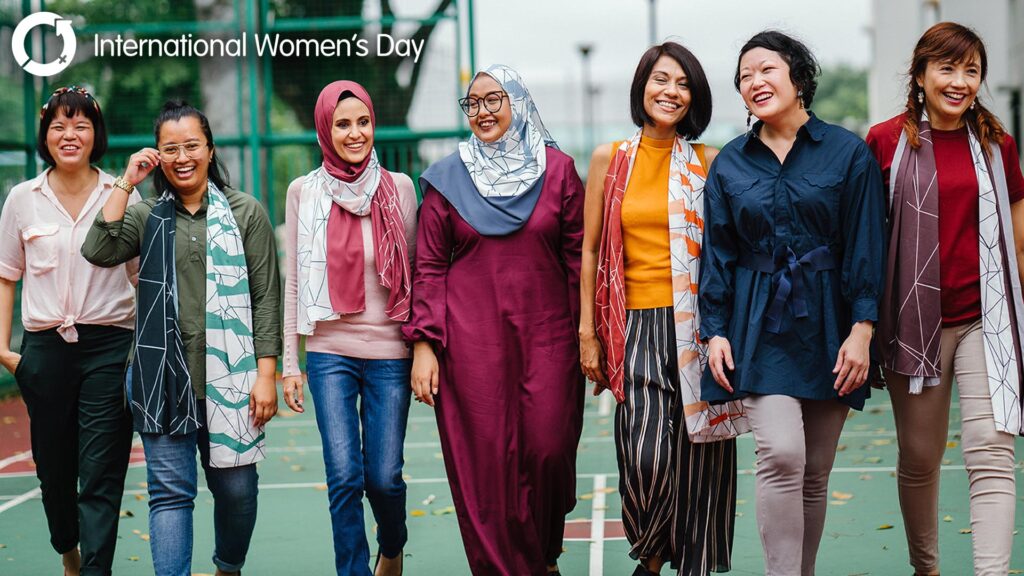 Philanthropy has an important role to play in supporting women and advancing their rights. There are, however, plenty of questions for philanthropists to consider if they want to be effective. Giving money helps, but being smart about where and to whom gifts are made will affect the impact of any money given.
Supporting women's empowerment and investing in the individual capacities of women is one approach philanthropists can take. Programs that support women's empowerment tend to take a developmental approach. They are designed to help women lift themselves out of disadvantageous situations. This is often done through education and supporting women's participation in democracy, civil society and entrepreneurship. Such initiatives can be highly effective and many thousands of women have benefitted from the support of such programs. Incrementally, these programs are advancing the progress of women in society. These types of programs can deliver relatively quick results and generate measurable outcomes, which may appeal to some philanthropists. However, they don't necessarily address the root problems and systemic issues that cause female inequality in the first place.
This leads us to another approach that philanthropists can take to addressing women's equality, which is to tackle the political, economic and social systems that subordinate women. This usually involves funding organisations in the women's movement that are campaigning for change in policy and legislation, either at a grassroots, national or international level. The pursuit of systemic change takes time and often requires long and complex struggles. Organisations in the women's movement must apply constant pressure to ensure gender equality stays on the agenda. For this reason, they need long-term unrestricted funding which allows them to work collaboratively. Only by applying sustained pressure can women's organisations  transform political, legal, social and economic systems.
In summary, women's inequality is a complex and intransigent problem, which endures despite over a century of activism from the women's movement. Whilst many advances have been made in women's rights, there is still much work to be done. As we have discussed in this article, philanthropists can adopt different strategies to tackle women's inequality, including supporting charities engaged in developmental work or in systems change work. There are arguments for and against both approaches, and different approaches will appeal to different philanthropists. The key point is that philanthropists should understand these approaches and tailor their support accordingly. In particular, if philanthropists wish to support the women's rights movement, it is important to recognise that achieving change in political, legal, social and economic systems takes stamina and persistence, and requires regular support from donors over the long-term.
If you are a major donor and are interested in exploring how your philanthropy can make a difference to women's rights, The Charity Service can assist. We offer an effective and tax-efficient giving vehicle in the form of a Donor Advised Fund, and a philanthropy advice service to help you get the most out of your giving. If you would like to find out more, please book an appointment with one of our advisors.